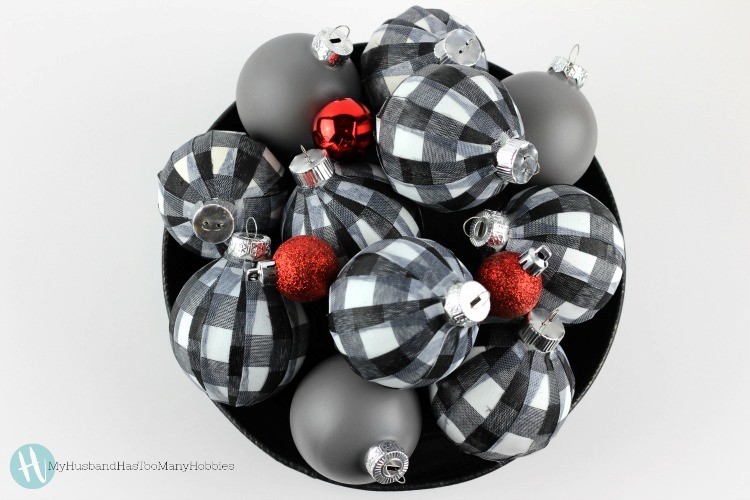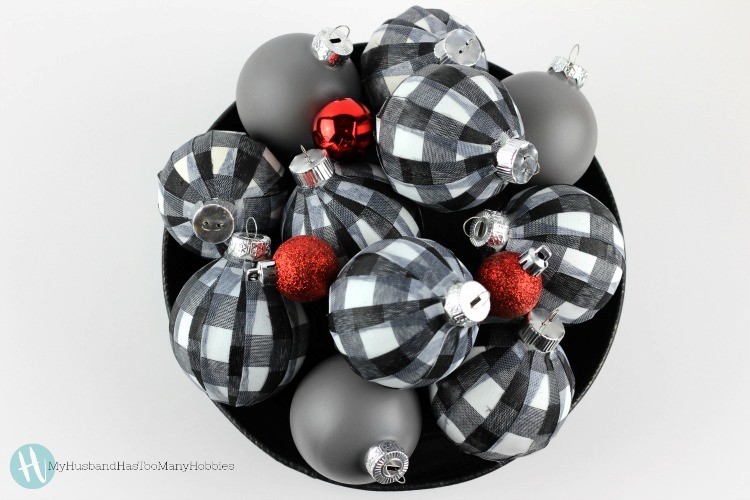 Happy Holidays!  Today we are participating in a special Christmas edition of the Dollar Store Craft Challenge with several of our blogging friends!   Everyone was challenged to create a Christmas craft using something from the Dollar Store and I'm looking forward to see what everyone is sharing today!
A few weeks ago, I shared our buffalo check Ribbon Christmas Trees and with the left over ribbon, we transformed some ordinary plastic ornaments from the Dollar Store into these awesome ornaments that will fit in nicely with our rustic-feel Christmas decor this year.
I hope you will join us and stop in all the participating blogs to see all the wonderful Christmas Crafts!
How to DIY Buffalo Check Ornaments
Supplies Used:
Dollar Store ornaments
white spray paint
buffalo check ribbon
hot melt glue
mod podge
paint brush
scissors
bamboo skewer
I spray painted the ornaments with white spray paint so that the color on the ornaments wouldn't show through when I added the buffalo check ribbon.
I cut the ribbon into strips that were long enough to reach from the top of the ornament to the underside.
I put a dab of hot melt glue to attach each end of the ribbon to the ornament.  I used the bamboo skewer to roll the glue flat and to avoid burning myself with the hot glue.
Work your way around the ornament adding strips of ribbon as you go.
The ribbon will overlap at the top and bottom.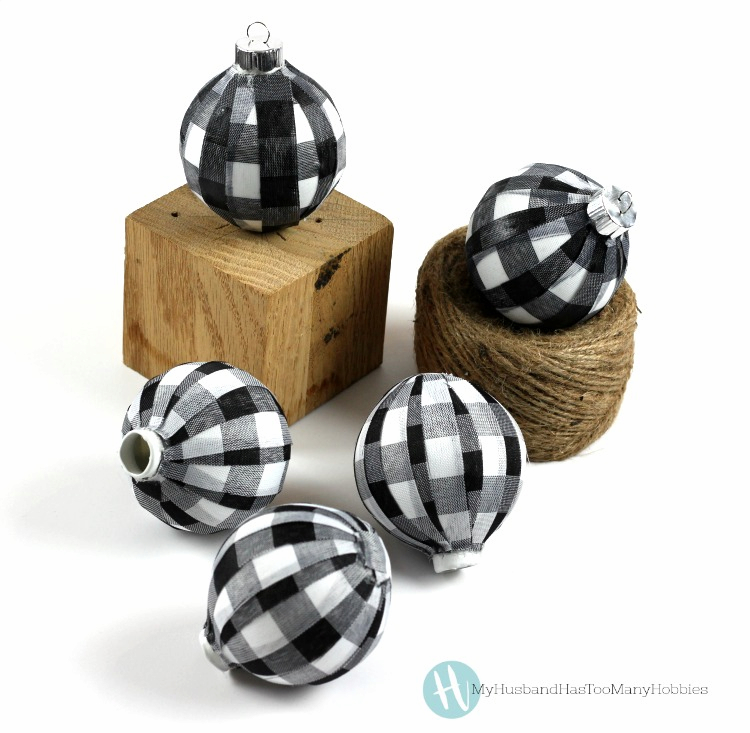 Because ribbon frays easily, I coated each ornament with a thin layer of Mod Podge.
They made a pretty display until we put the tree up.
And they look spectacular on our tree!
If you enjoyed this project, please Pin It to share!   Thank you!