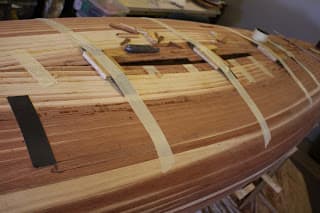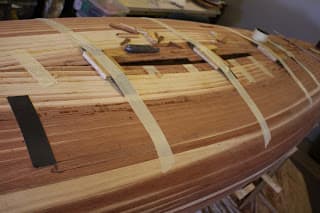 Hi friends!  It's be a little while since I have posted an update on the Strip Canoe.   I wanted to show you the progress before the bottom of the canoe is closed up.
There are only a few strips left to set in the bottom of the canoe.  You can see in this picture the tape and wood blocks that are holding the strips in place as they dry.
Coming up next will be the fiberglass and epoxy that will be applied in order to waterproof the canoe. I'm looking forward to seeing how this will be done.
Thank you for following along!
You can see all posts on this project [ here ].