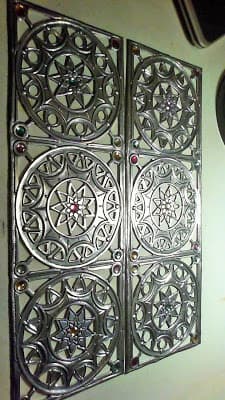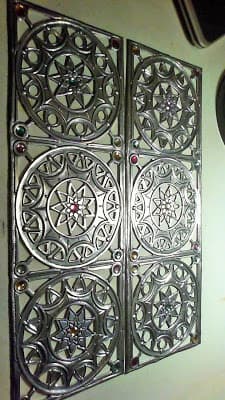 Update on the Cabinet Door Panels.
The cut-outs are done, the finish has been applied and the gems have been attached. This project is nearly finished! I'm waiting for everything to dry and then I will attach the panels to the cabinet doors.
To see Part One and more information on this project click this link  Cabinet Door panels – Part 1
Thank you for stopping by!