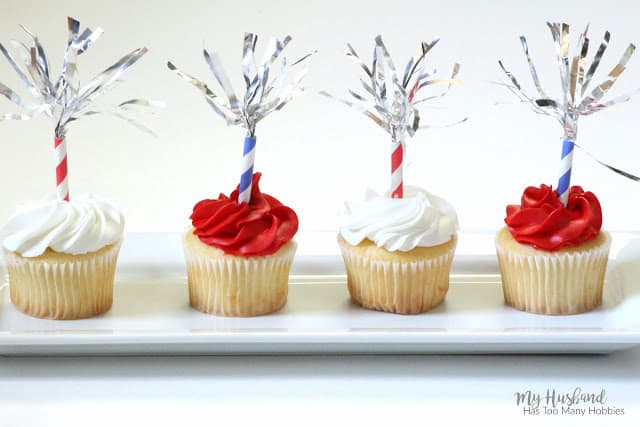 We are sharing a cute and easy way to decorate cupcakes for all of the fun summer holidays ahead using supplies you may already have on hand.   These festive cupcake toppers just take minutes to make!
Supplies Used:
Aluminium Foil
scissors
paper straws
Tear off a sheet of aluminium foil and cut it into squares.   Cut strips into the foil, but not all the way to the end to create the fringe.    Bonus:  You are sharpening your scissors at the same time.
Cut paper straws to the length you want.  Roll the fringe and form the bottom into a size that can fit into a paper straw.
Insert into the cupcake and . . . done!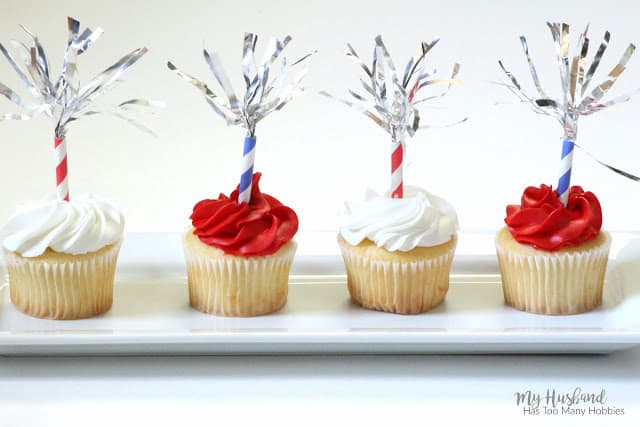 Now 'Have A Blast' at your holiday celebrations!
If you enjoyed this project, we'd love if you'd pin it to share!  Thank you!
Thanks for the visit!