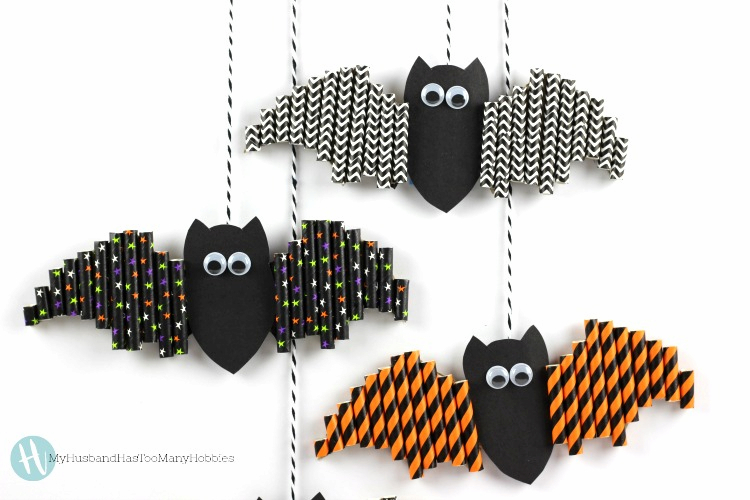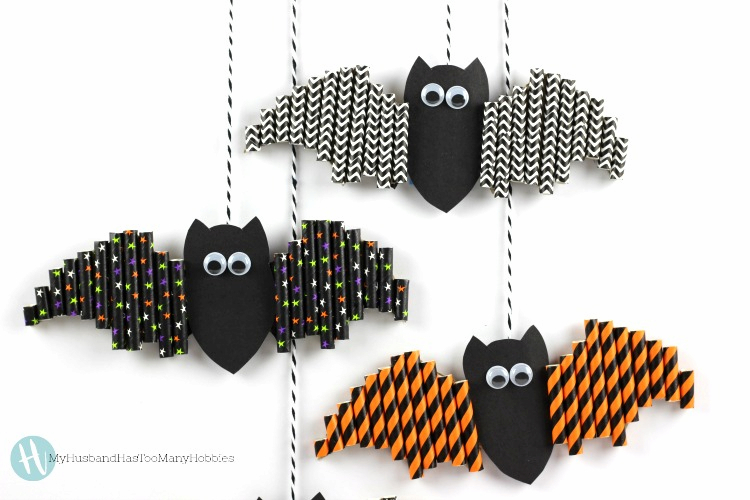 We are participating in the Dollar Store Craft Challenge today with a few of our BFF Blogging friends.   Our challenge is to create a project using an item found at the Dollar Store.  Because Halloween is coming up, we are sharing these adorable Halloween Paper Straw Bats!
It's always a lot of fun to participate in these challenges and I hope you will join us today as we hop from blog to blog to take a peek at all the creative projects shared today by this talented group of bloggers.
How To Make Halloween Paper Straw Bats
Supplies Used:
corrugated cardboard
Halloween paper straws from the Dollar Store
black card stock
bakers twine
glue
wiggly eyes
scissors
We picked up Halloween paper straws at our local Dollar Tree for this project.  I also used a package of paper straws that were bought last year sometime, but never used.
Print a bat template from on-line or draw your own.   Cut out four bats from corrugated cardboard.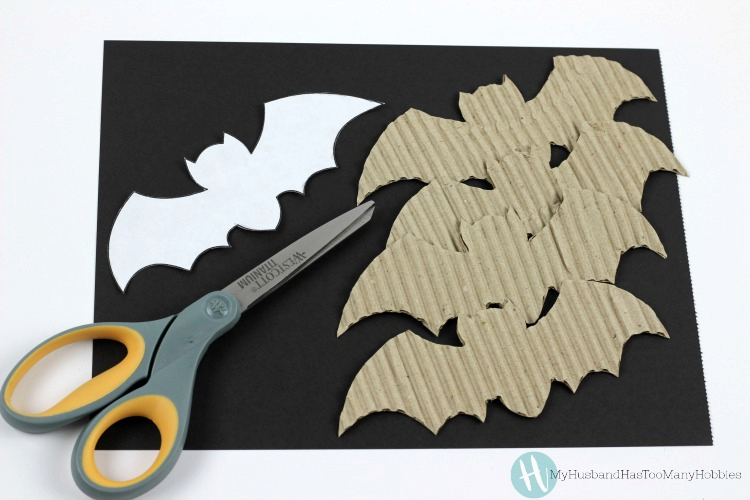 Next, use the same pattern and cut out the bat bodies using black card stock.
Glue the bat bodies to the cardboard using craft glue.  We used Elmer's Craft Bond All-Purpose Glue.
Two paper straws were used for each bat.  I lined the straw up in the grove in the cardboard and cut each straw to size and glued it to the cardboard with the craft bond glue.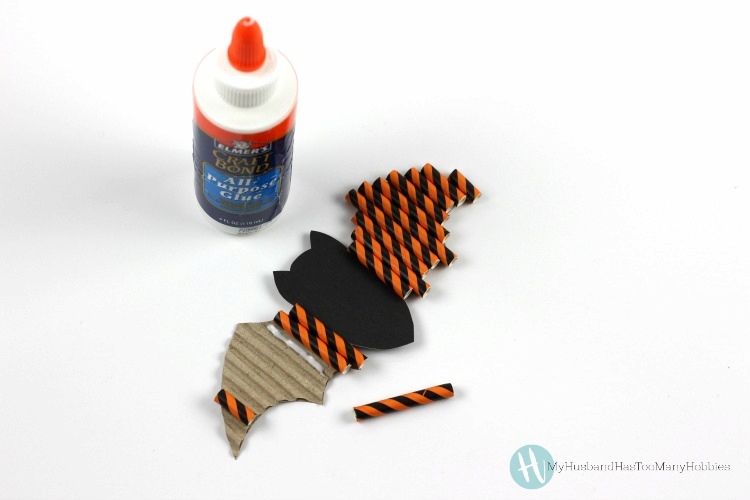 Glue on wiggly eyes and add a loop of bakers twine for hanging.    If you want, you can add black paper to the back side, or paint it black.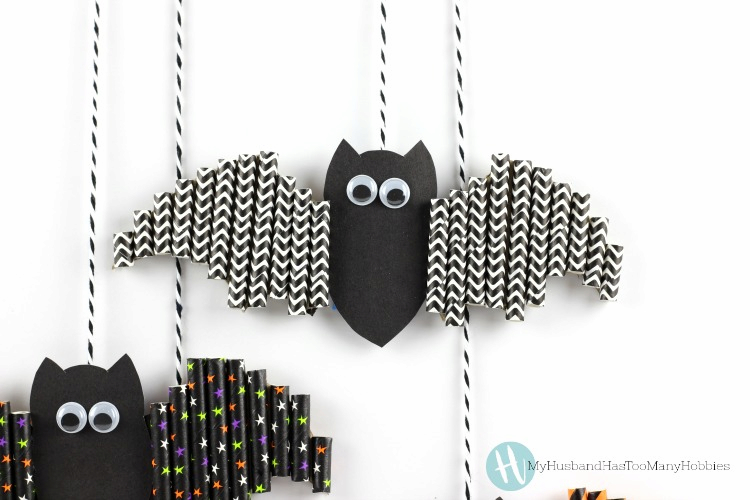 Aren't these cute?  They are so easy and inexpensive to make.  Which is your favorite?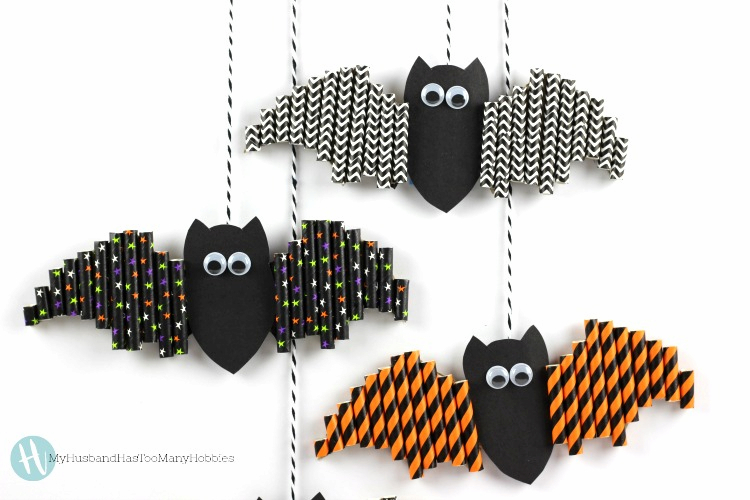 We had a lot of fun making these.  Hang them around the house, or use them as garland.
If you enjoyed this project, please Pin It to share!  Thank you for supporting this blog.