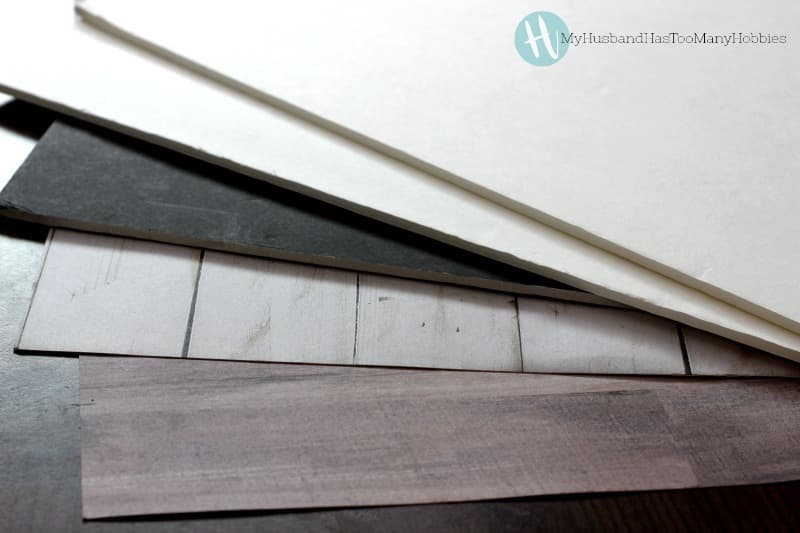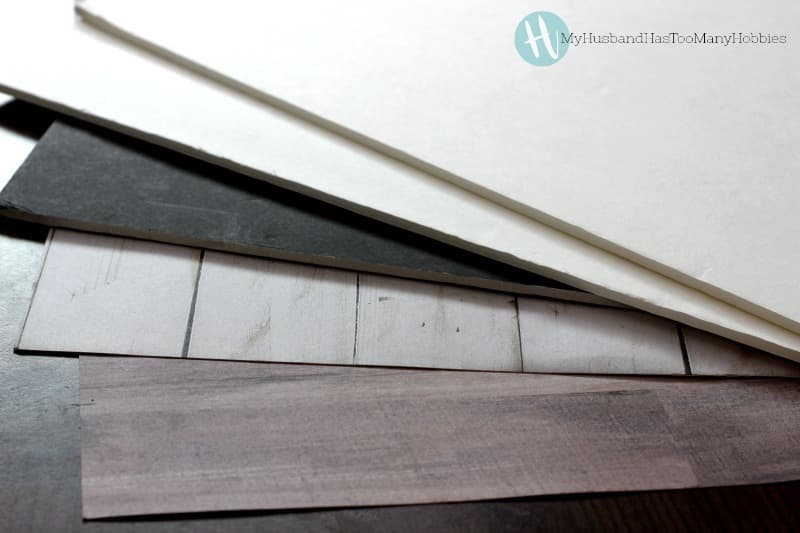 If you are a blogger, or someone who likes to share pictures of your projects, you've probably given some thought to backdrops.   The subject of your photo can look incredible staged in a room in your house, or outside even, but if you are taking photos of craft projects or tantalizing recipes, you will most likely use some type of backdrop intended to keep the focus where you want it – on your project or recipe.
I am certainly no expert when it comes to photography and still have a lot to learn, but I knew I was in need of some options when it came to backdrops.   I asked my husband to make me a few wood backdrops, but unfortunately my backdrop needs fell far, far down on his list of projects.
I have been using poster boards and foam boards for a while now and they work great, but I still wanted a wood backdrop to use for some of my projects.  I searched on line and found a vinyl wood backdrops, but they were much larger than what I needed.
I was at Hobby Lobby, (no surprise there as I'm often in Hobby Lobby), in the gift wrap section and I found wood-grain poster boards!   They had two different wood grain patterns and I picked up one of each.   At just around $3 a sheet, they were cost effective as well.
I use an old table for my photo set up.   I put a poster board on the table and then prop a foam board upright using a weight to hold it in place.  Works well for me.
If I decide that I want to use poster board for the back, I just set it in front of the foam board.  Having that foam board helps keep the poster board from sliding down or drooping.   Eventually, I will attach the poster board to the foam board with double sided tape.  This will make the poster boards easier to use and to store.
You can see in the above picture that my foam board has some dents in it.   I accidentally set something heavy on it.   Luckily the dents are towards one end and are out of my photo frame, so I don't need to replace it just yet.   I will eventually use this foam board to attach one of my poster boards to.
Have you seen these wood grain poster boards?  Do you use them as backdrops?   I think they are awesome and worth the share if you haven't seen them or are looking for an inexpensive solution for backdrops.
If you enjoyed this project, please Pin It!  Thanks so much for supporting this blog.