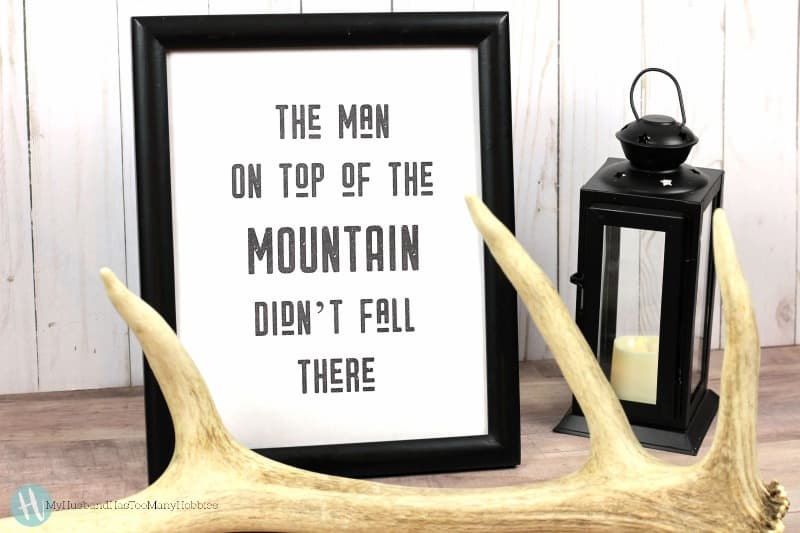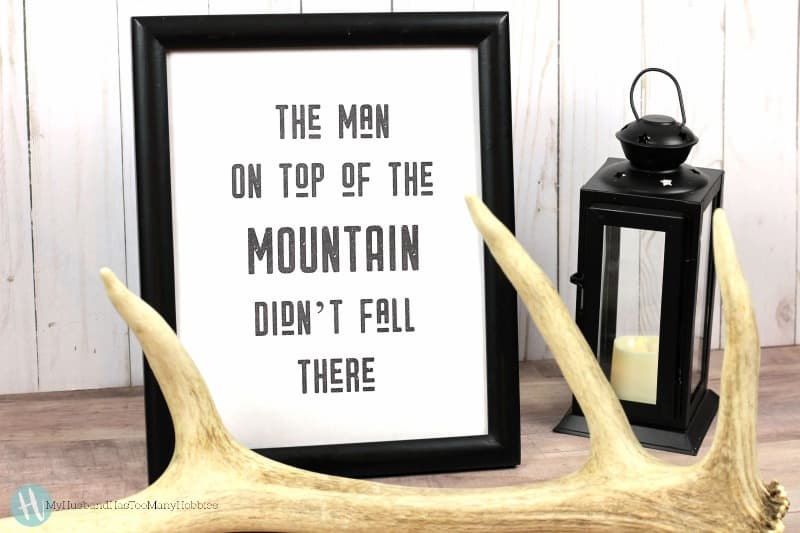 My husband has been away these last few weeks for his annual Elk Hunting trip in beautiful Colorado.   Hunting in the mountains of Colorado is no easy feat as you can imagine, and Mr. Hobby spends months getting into shape and preparing for this trip every year.
I was thinking about the mountains he will be climbing and crossing and came across this quote.  Although, this quote was probably written for a mountain climber, I found it to be fitting for Mr. Hobby's experience as well.
So for all those outdoorsmen and women, I made two free PDF printables to share with you today.
If you enjoyed this project, please Pin It to share.  Thanks so much for supporting this blog!