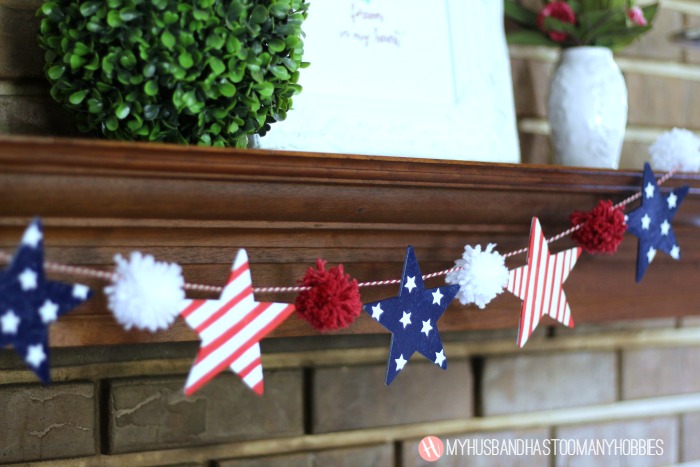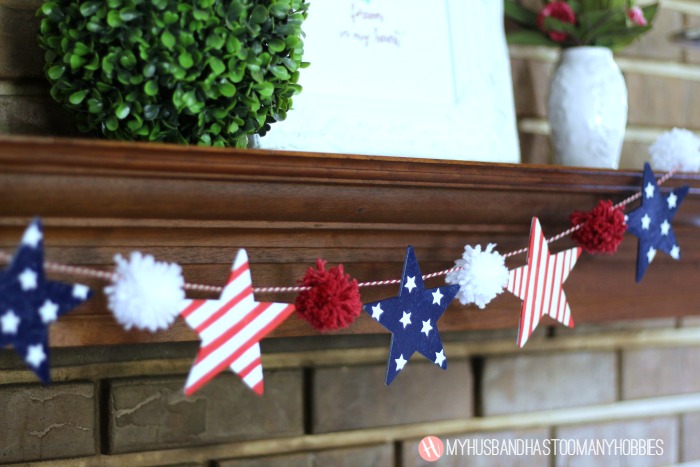 The summer holidays are right around the corner and we've put together a simple stars and stripes pom pom banner that is easy to make and will last for years to come.   Use it to decorate your mantle or hang on the patio for your summer parties.
This Patriotic Banner is easy to make with just a few supplies.
Here's How To DIY Your Own Patriotic Banner
I had a package of yellow wooden stars left over from another project that I picked up at Hobby Lobby last year.  The stars were first spray painted white.  Half of the stars I covered randomly with star stickers and the other half I taped off various sized stripes with painters tape.
The stars with stickers were spray painted in navy.  For the remaining stars, I used red craft paint to make red stripes.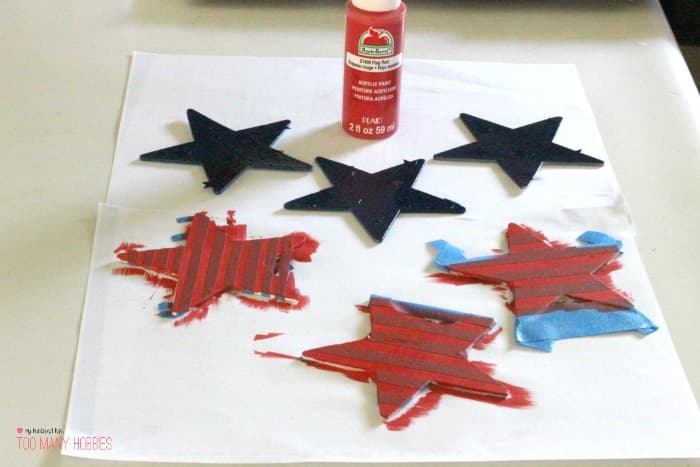 When the paint was dry, I removed the star stickers and the painters tape.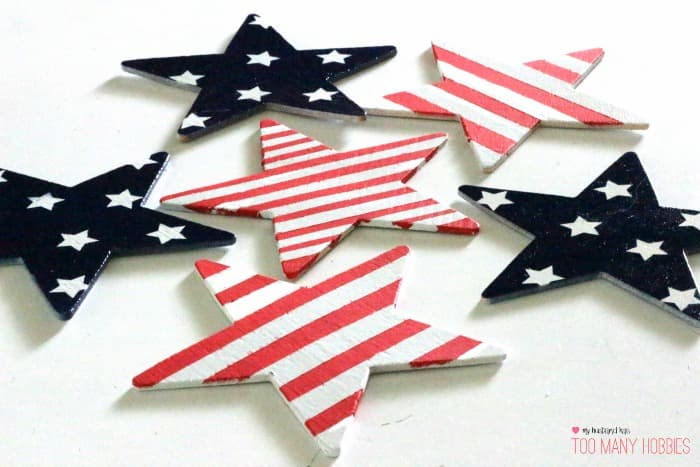 Next, I made red, white and blue yarn pom poms.  Way more than I needed, but I guess I was on a roll.  I ended up not using the blue pom pom in the banner.  I'm sure I'll think of some way to use them later.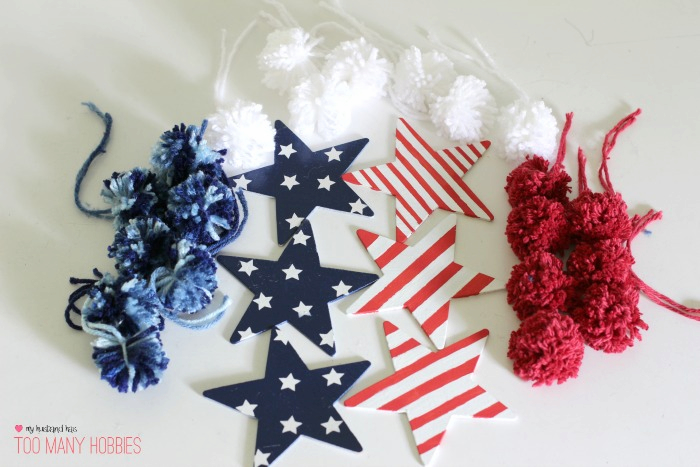 Baker's Twine was used to string the pom poms.  Then I used a hot glue gun to attach the stars between the pom poms.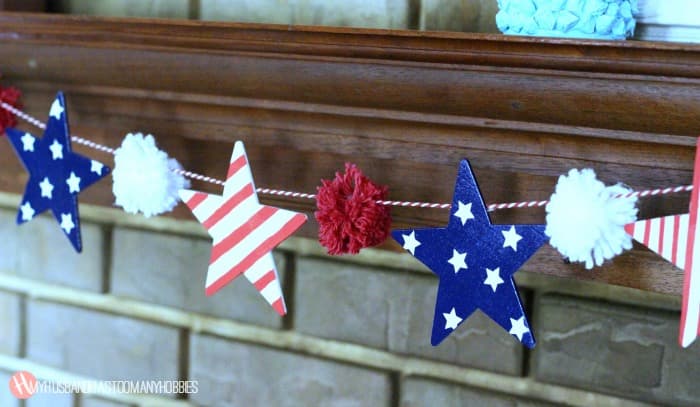 It was a windy day, but I hung them outside in the apple tree.   I was celebrating seeing the sun finally after days and days of nothing but rain.
This will be a cute banner for the upcoming summer parties!
If you enjoyed this project, we'd love if you pin it!  Thank you!
Thanks for stopping by!