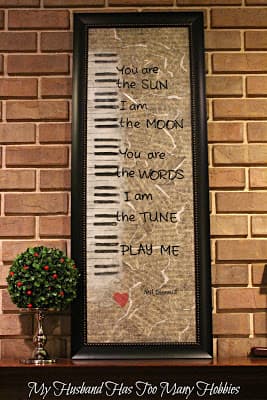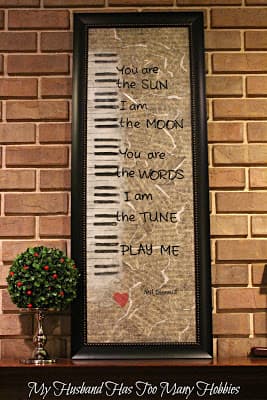 Piano Art is finished!  I added a classic Neil Diamond music lyric quote from one of my all time favorite Neil tunes.
Here it is hanging on the wall by my piano. . .
Looks great on the wall and just how I imagined it.   We may never get this room completed, but at least I have one picture done for this space.
To see part one of this project click on this link:  
Piano/Music Art
Thank you for stopping by!