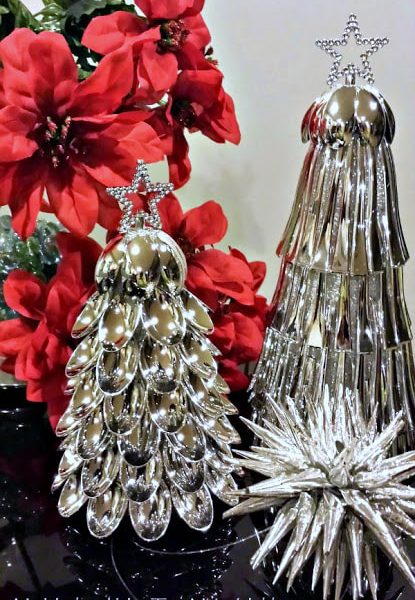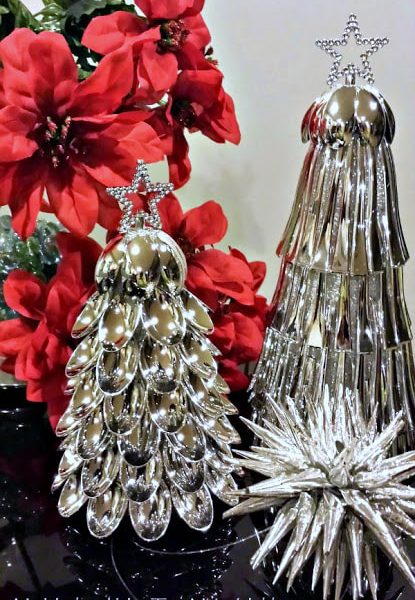 School is closed today for Election Day and I took the day off work to be at home with the kids. It has been raining all morning. I love rain when I am home for the day, it is so peaceful. It is a perfect day for crafting and to knock out another project on my list.  Today I'm sharing an easy project for Plastic Spoon Christmas Trees.
I bought a two Styrofoam cones to make Christmas Tree decorations but was unsure of how I was actually going to decorate them until I took a walk through the Dollar Store last week and found some little plastic silver spoons and a package of wands with stars on them. Call me a magpie, but I  do love shiny silver things!
Supplies used:
2 styrofoam cones
4 packs of little silver spoons ( I used about 3-1/2 packs for this project)
1 package of wands
scissors
spray paint
glue gun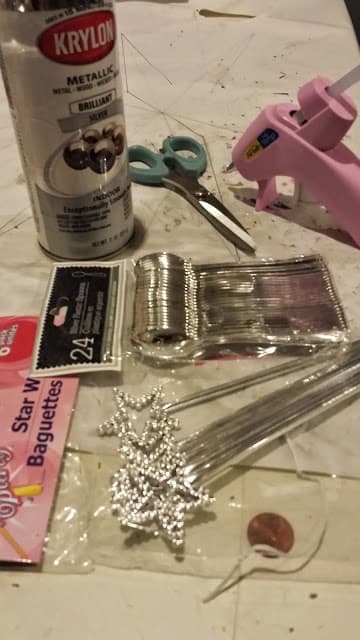 I spray painted the cones with a metallic silver color.
A pair of standard scissors was used to cut the tops off the spoons.
I glued the tops of the spoons onto one cone and the bottoms of the spoons onto the other.
To finish the top of each, I attached a row of spoon tops which were glued facing the opposite way.
I stuck a star wand into the top each cone and called it finished.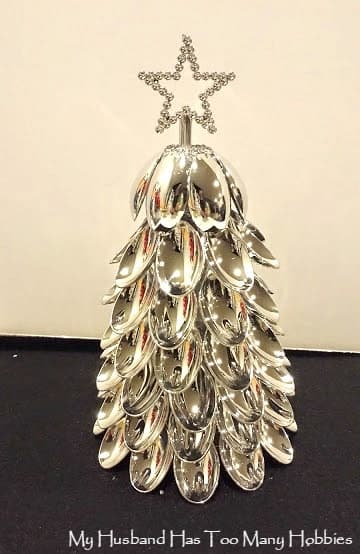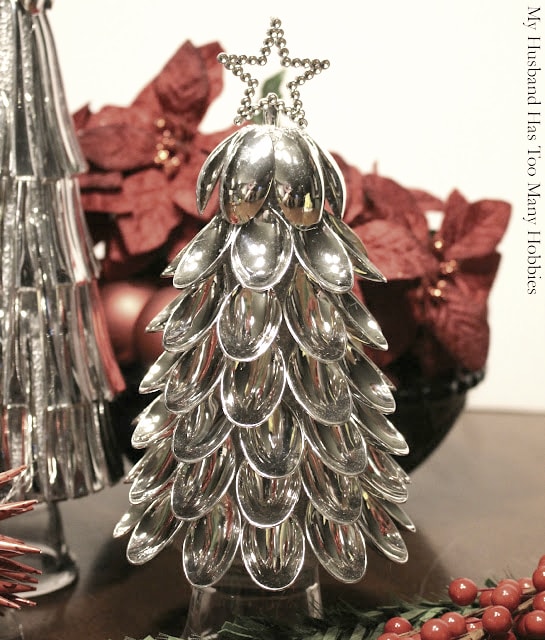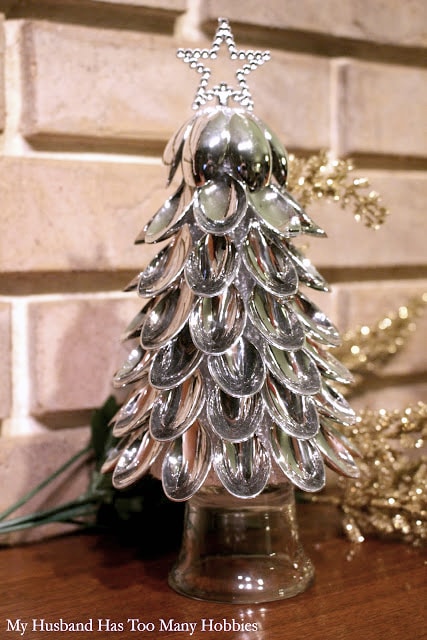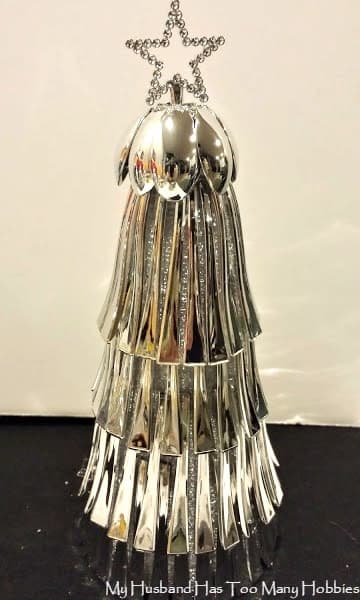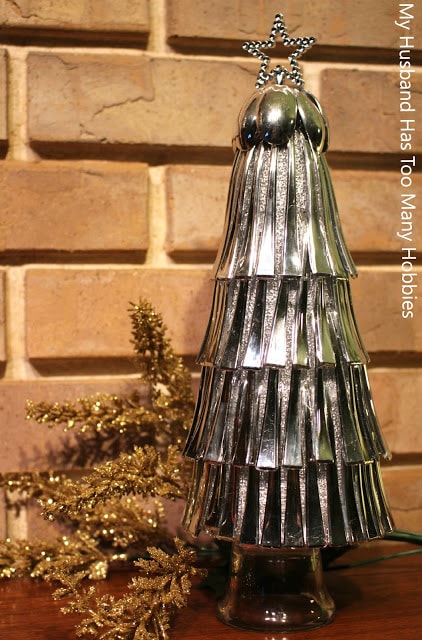 I love how they have a mirrored effect and reflect the light. This project was very easy and took a couple of hours to put together.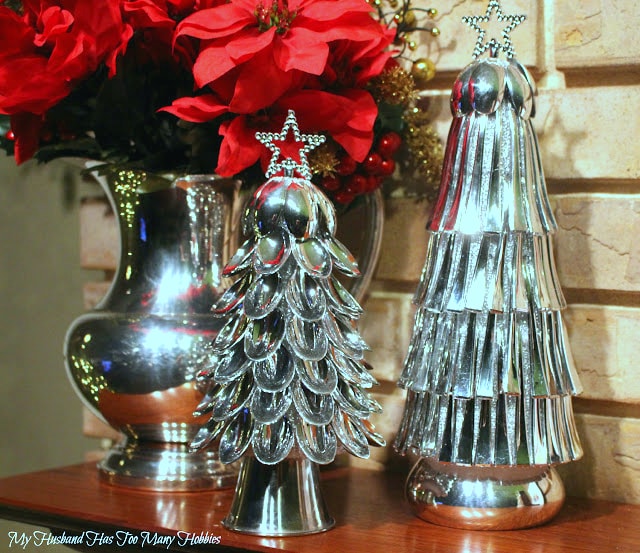 If you enjoyed this project, we'd appreciate if you Pin It to share!  Thank you!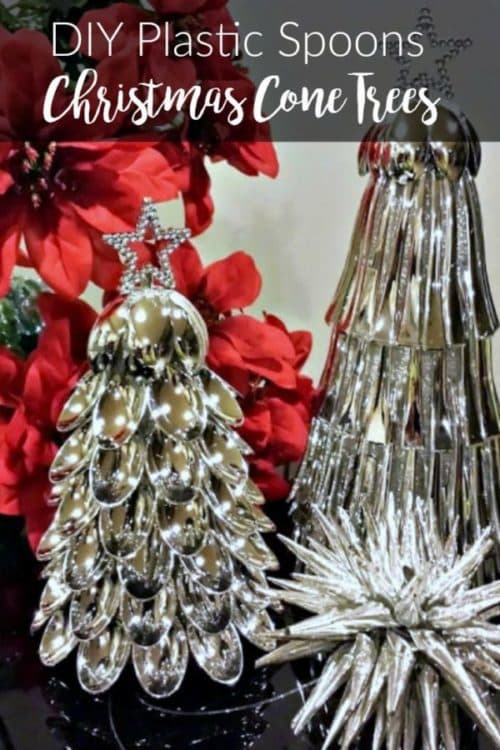 It's looking like I'm going to have a lot of silver in my decorations this year!
These Christmas Tree cones look great next to the polish star that I made using tinfoil.
If you are interested in the tutorial for the polish star you can click [ Polish Star Tutorial ]:
Happy Holiday Season Everyone!