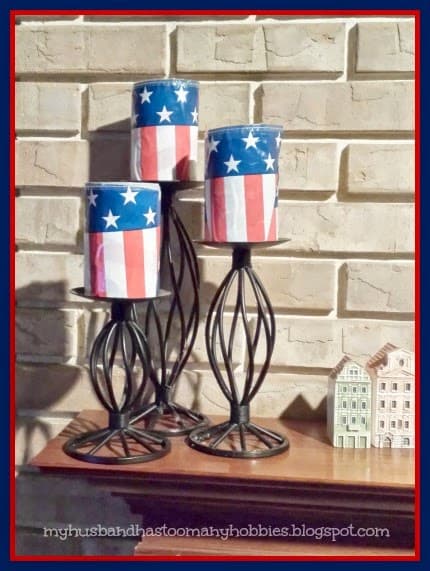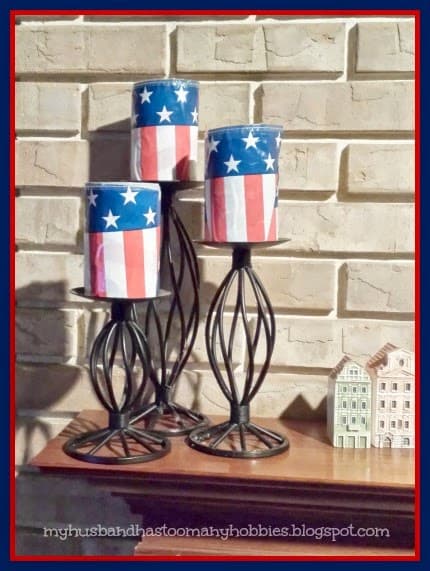 I don't typically decorate for President's Day, but as I was digging through my craft supplies, looking for something else for another project, I came across a plastic flag banner that we used last year.  So today, I'm sharing easy President's Day Candle Covers.
I'm not even sure why I saved the banner as a few of the flags were ripped.  I was getting ready to toss it, and then decided to cut off the torn flags and save the rest for who knows what and then I remembered President's Day is coming up . . .and  so I thought why not?  The only thing I could come up with was to wrap some candles with it.   I used Mod Podge to attach the flags to the candles.
Now I'm happy that I had a use for the left over flags and a simple decor item for President's Day.
Thank you for visiting!