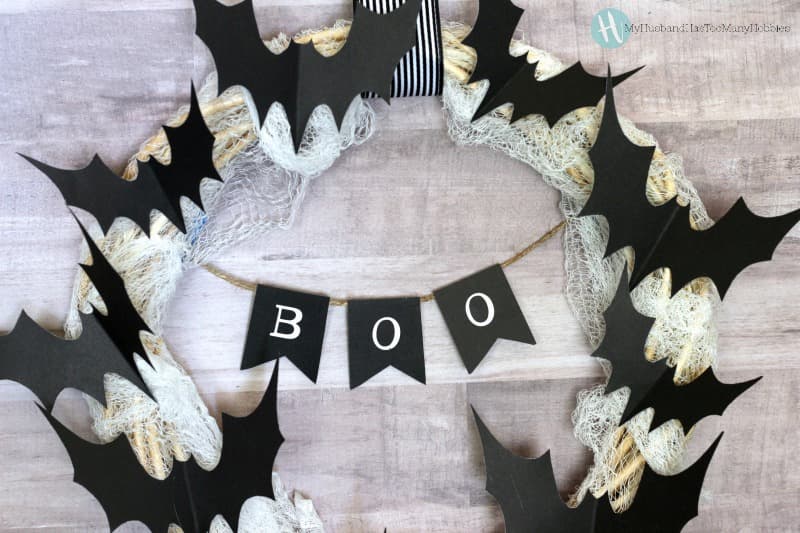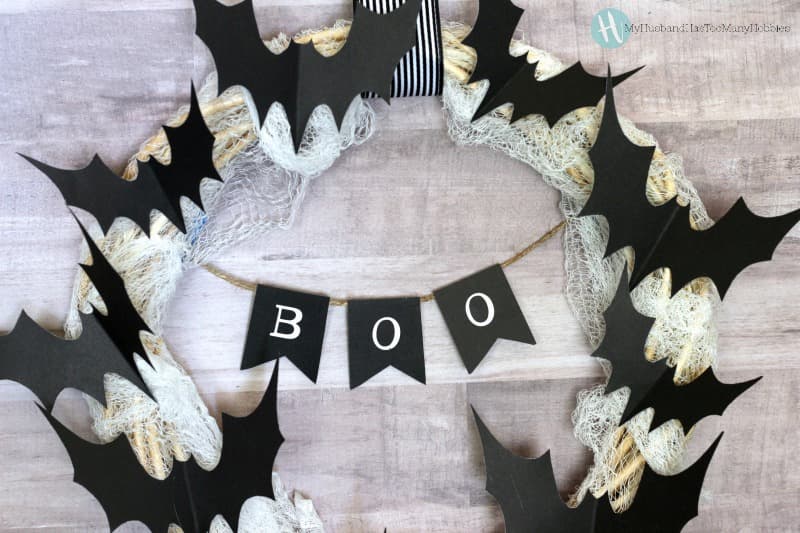 Doesn't it seem like school starts, and then you blink and it's Halloween?   It creeps up so fast some years that I find myself putting out a few decorations on October 31st, only to take them down the next day.   This year, I'll be ready with something more than a few pumpkins sitting on my porch.
How to Make A Scattering Bats Halloween Wreath
Supplies used:
reed wreath form (we found ours at the Dollar Tree)
black card stock
scissors
bat pattern (we downloaded one from the web)
cheesecloth
hot melt glue
ribbon of your choice for hanging
piece of twine
chalk marker or stick-on letters
I cut out several bats in two sizes from black card stock using a template found on-line.   For this wreath I used 5 large bats and 6 smaller ones.  The bats are folded in the middle so the wings are raised.    You will need more or less bats depending on the size of your bats, placement and the size of your wreath form.
The wreath form was wrapped with a piece of cheesecloth.
The card stock bats were glued to the cheesecloth using hot melt glue.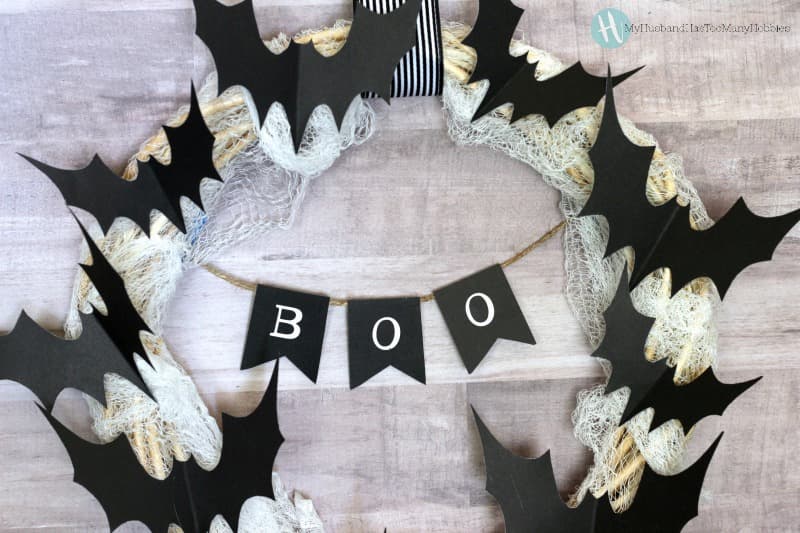 A strand of twine was glued to the back of the wreath so it hung in the center.  I cut a simple banner from the black card stock scraps which I then glued to the twine using hot melt glue.   I used stick on letters that I had leftover from another project for the letters, but a chalkboard marker would work just as well.
A black and white ribbon was looped through the wreath and used for hanging.  One of the smaller bats was glued to the ribbon to complete the scattering effect.
I wanted my Halloween wreath to be black and white because I happen to have a surplus of black card stock.  If you want add orange or different paper – go for it and have fun with it!
If you enjoyed this project, please Pin It!  Thank you for supporting this blog.