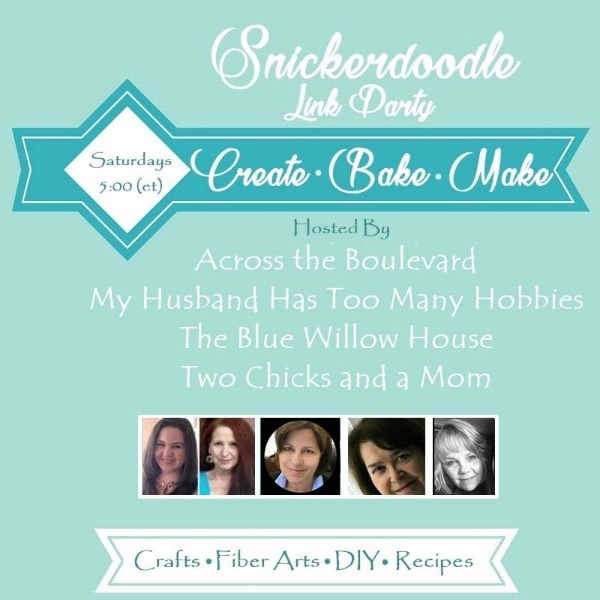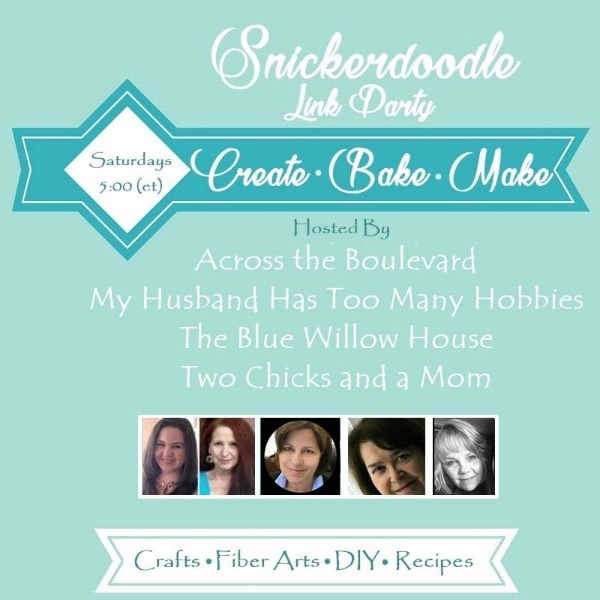 Welcome to Snickerdoodle Create-Bake-Make Link Party!  We are delighted that you have stopped by to share your awesome posts with us this week!
I'm sorry I'm posting late this week.   My younger sister is in the hospital with a very serious condition.   We are asking for prayers for her and my family.
I'm sorry I do not have any features to share with you this week due to these unexpected events.   However, I am sharing our most clicked post from last weeks party.    Thank you for linking up with us!   Hoping to share double the features with you next week.
Meet Your Hosts!
Please follow your hosts on one or more Social Media Platforms.
Please let us know you are following from Snickerdoodle Create-Bake-Make because we'd love to return the follow!
We're happy to announce that we will be featuring even more of your wonderful posts. Each week, on all five blogs, you'll find the co-hosts' selections for featured posts in the following categories: Crafts/DIY, Recipes, and Crocheting/Sewing. We will each include the Most Clicked as featured post as well. In addition, you may find other posts being featured, too.
While you're here, we'd love for you to grab our new party button!
It's a great way to give you even more exposure!
Follow all of the co-hosts on Pinterest and then
send an email request to join the board to acrosstheblvd@gmail.com.
Please include a link to your Pinterest Profile as well as the name of your blog.
We would love for you to pin the features, too. Please pin from the original source!
Most Clicked From Last Week's Party:
Been Updating Some Of  My Outside Christmas Decorations
shared by A Debbie-Dabble Christmas
Congratulations! If you were featured – Grab a Button!
~ Party Rules ~
Thank you for joining the party!
Ready, set, Link Up!