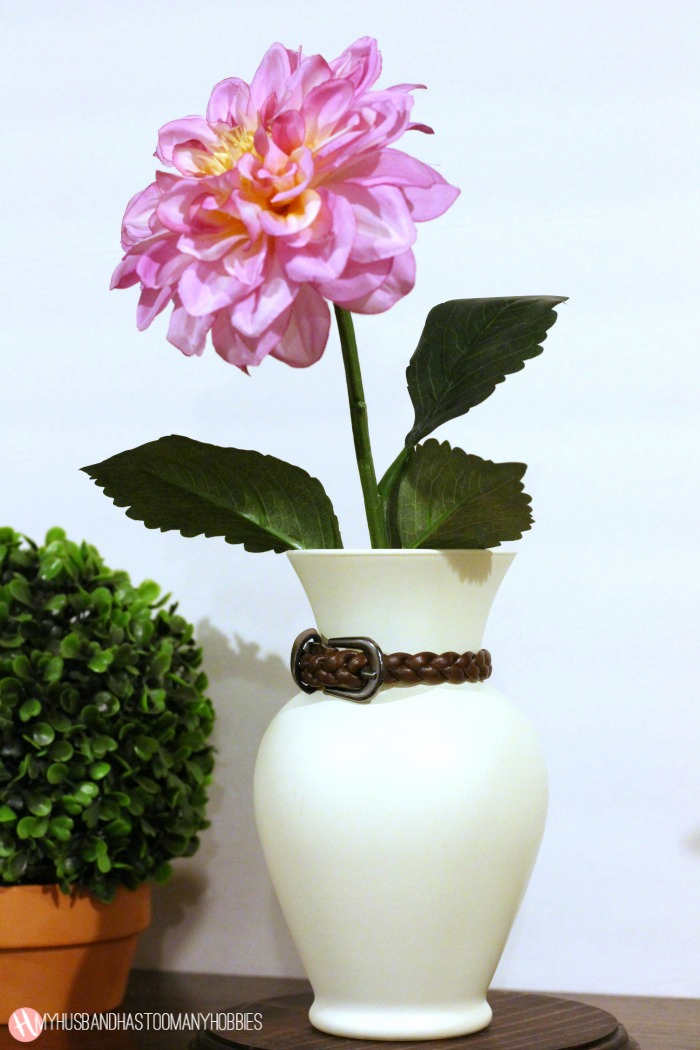 Have you tried the new Milk Glass spray paint?   I've been holding on to this can for quite a while and finally decided to give it a try on a Dollar Store vase I've had in my craft stash.  This is one of those projects that anyone can do and comes together in no time.
Supplies Used for the Thrifty Dollar Store Vase Makeover
Glass Vase  (you can find the one we used at Dollar Tree)
Valspar Milk Glass Spray Paint
Thrift store leather belt
Scissors
Spray paint the glass jar with several light coats.  It took 4 thin coats before I was satisfied with the look.  Be sure to allow the paint to dry between coats for the best finish.    When finished, I allowed the vase to dry for several hours.
To add something different to the vase, I decided to use a thin leather belt that I picked up at a thrift store for 99 cents.   Attach the belt and cut to size with scissors.  Doesn't get any simpler than that!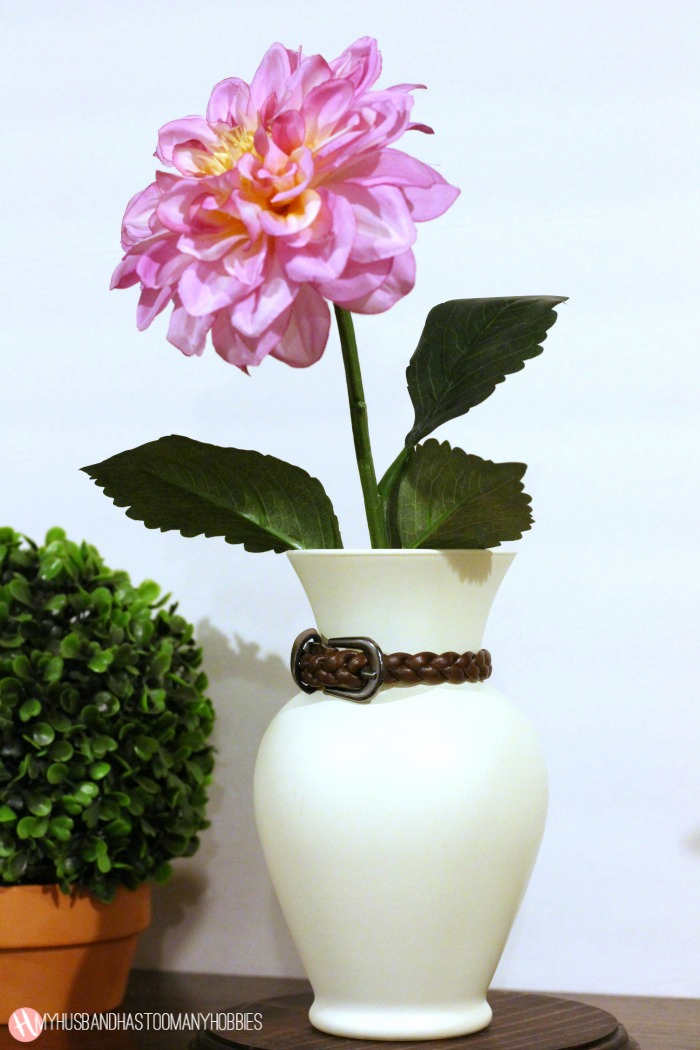 We love our new belted vase!   I think this vase would look great with a chunky belt too.  It's always fun to experiment with something unexpected.  If you enjoyed this project, please Pin the image below to share.  Thanks for supporting this blog!